!! Reserveren is de boodschap !!
WELKOM in "Brasserie De Statie", dé halte op jouw fiets- en/of wandelroute.
Onze brasserie ligt op nauwelijks 3 km van het centrum van Sint-Truiden en op 7 km van de historische stad Zoutleeuw.
Niet het type om je te verplaatsen te voet of met de fiets? Door de ruime parking achteraan kan je onze brasserie ook steeds bereiken met de auto. In onze brasserie kan je elke dag, buiten op maandag, steeds terecht vanaf 11uur.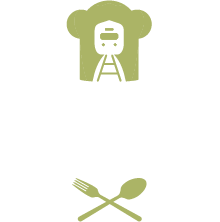 Onze Brasserie is gelegen aan knooppunt nummer 187 van het Limburgs fietsnetwerk.
Een vaste plek als je gaat wandelen of fietsen door het prachtige Haspengouw en zeker tijdens de bloesemperiode.

Voor inlichten kunt u telefonisch of per e-mail contact opnemen:
Tel. +32 484 818 087 – E-mail brasserie@wilderen-statie.be
Geniet overdag van een streekbiertje, een verse wafel, pannenkoek of eerder een overheerlijk gerecht in de brasserie. Van een croque monsieur tot een steak met vers gemaakte frietjes.